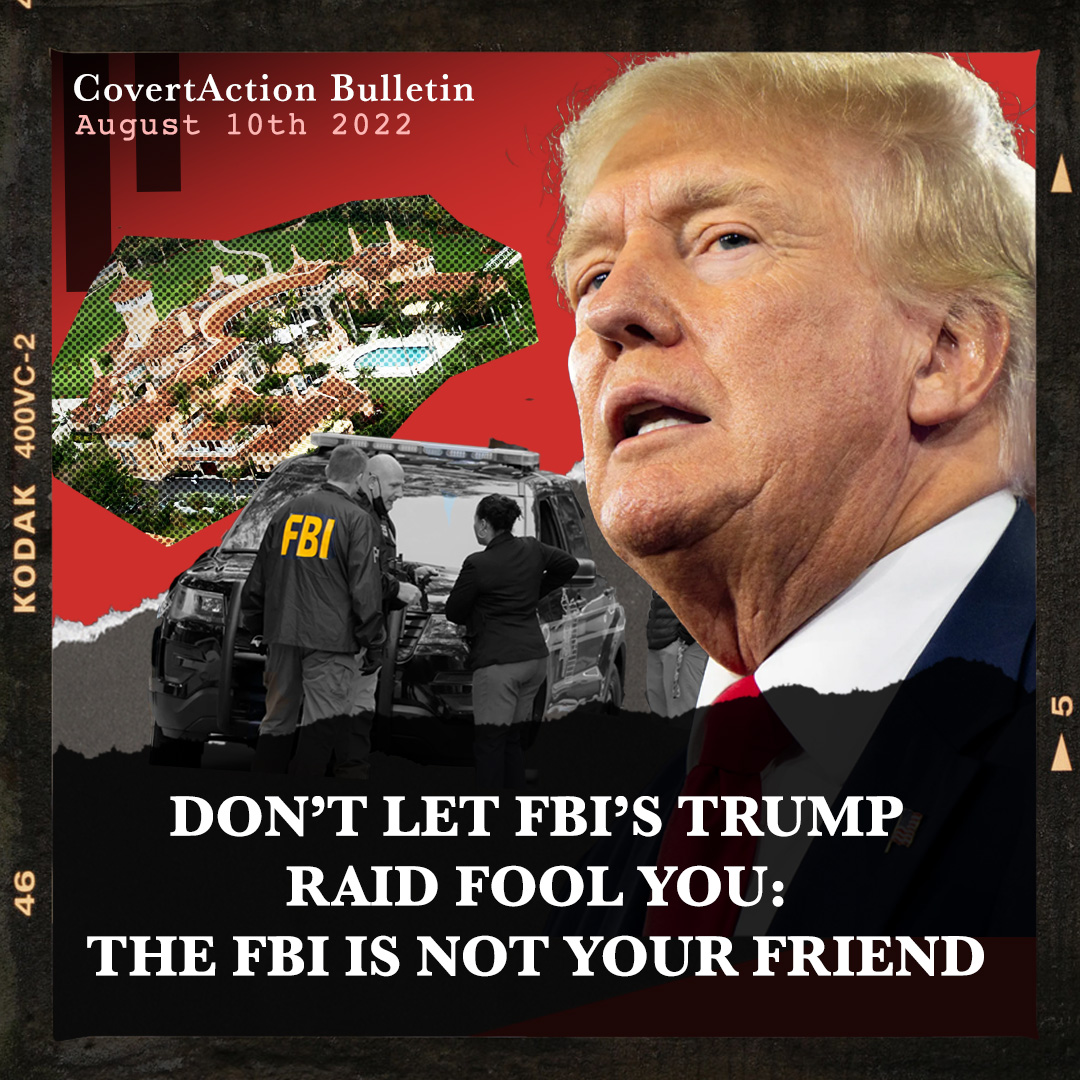 On Monday, the FBI raided Donald Trump's Mar-A-Lago, Florida home, searching for documents that may have been classified and should not have left the White House. The right wing immediately jumped to condemning the raid, with far-right Congresswoman Marjorie Taylor Greene posting "Defund the FBI," while liberals hailed the bureau as defenders of democracy and justice. 
We discuss how the right is being disingenuous and the left ahistorical in their assessments of the Bureau, and what the raid means especially in the context of an expected 2024 run by Trump, and how the continuing January 6 hearings could be impacted by both the raid and Alex Jones' lawyers sending his texts to the wrong person.
We also talk about CNN's blatant and intentional misrepresentation of Roger Waters' comments about the conflict in Ukraine. The activist and musician provided a nuanced historical answer to a question about the US role in the war, but the network edited it to make Waters appear as if he's defending war crimes.
Finally, we speak with two library workers about attacks on libraries, including Jamestown MI voting to defund its library, and drag queen story hours being physically attacked across the country. It is far from the first time libraries have been at the center of conflicts around access to information.